This is Jay Gordon, five time award winning blues rock guitarist, singer, song writer and producer. I feel that I should share this with all my musical colleges.
If you are looking to further your career with a respectable established recording studio that has a killer sound for all your musical goals, ARDENT Audio Productions is where you should be recording your next project.
Rich Wenzel in my opinion has a great set of ears for mixing music. He is a great keyboard player and knows how to produce a great record. Why settle for less when you can work with one of the best?
I have recorded in many studios throughout the US and believe me he is simply top shelf.
My last project "Blues Venom – No Cure" was recorded at Ardent with Rich. Take my word for it, the mix is the heart and soul of the finished product and with Rich at the control board I felt totally comfortable. I have never let anybody mix my records before. Rich has the magic touch and I'm very happy with the outcome of Blues Venom – No Cure. A lot of great things have developed for me after using his studio and assistance. He made me and my band totally feel at home. Blues Venom – No Cure has been Nominated for two awards at the 2012 Los Angeles Music Awards.
Rich knows how to bring a project to life.
_____________________________________________________________________
Shadoe Stevens


Radio and Television Personality




Former Program Director: KRLA, KMET, KROQ




Former Host: America's Top 40




Chairman/President: RhythmRadio Corporation
"I have worked with Rich Wenzel and the extraordinary Ardent Audio team on many occasions. Their boundless creativity, attention to detail, and commitment to excellence are thorough and inspiring. With each project, the process itself has not only been a great pleasure, the quality of the end product has always exceeded my expectations. They have my highest recommendation and if you are considering working with them, I'm certain you will share my enthusiasm."
"Having worked with Rich Wenzel for over 20 years, I can say that he is the consummate professional. As a musician, engineer, producer, arranger and business owner, he has always provided expert and caring attention to every project, big or small. He has a wealth of experience and talent that is available as required by the situation. He also has access to some of the finest musicians in the area, has an excellent rapport with them, and knows how to bring out their best. We were very happy with his participation on the recent Power of Positive Music vol 1. He's never at a loss for creative ideas, but is always willing to support the client's wishes."
Harold Payne
International Singer/Songwriter
President: Affinity Records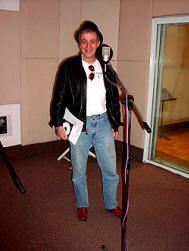 "Working with Rich? Always a pleasure…"
Doug MacLeod 
Recording Artist, Singer/Songwriter
Host: "Nothin' but the Blues" (KKJZ-FM 88.1)
"I've recorded projects for myself and other clients at Ardent Audio Productions for over 15 years and in all that time the quality has been first rate. Rich Wenzel has up to date equipment with prices you can afford. I highly recommend his studio to everyone."
Clydene Jackson Edwards 
Singer/Songwriter

This from an old blues-man from the great state of Louisiana…
"I'm J.J. Bad Boy Jones (Blues Legendary) off playing music 65 years 1937 since I was 10 years of age, and I have been recording in studios for a long time. But the fact is that I found a studio with the most incredible crystal sound ever in my long search for a great recording studio. The name of this studio is called by the name Ardent Audio Productions, own and operated by the owner and friend of mine plus a great musician, his name is Rich Wenzel."
J.J. Bad Boy Jones 
Blues Legendary
______________________________________________________________

34th Blues Music Award Winner – Traditional Blues Album of the Year
January 2012  "Double Dynamite" session at Ardent Audio Productions (read more!)
Delta Groove Productions
The Mannish Boys (double CD recording)
The Mannish Boys, James Harmon, Nathan James, Cynthia Manning, Kid Ramos, Kirk Fletcher, Bill Stuve, Willie J. Campbell, Mud Morganfield, Fred Kaplan, Finis Tasby, Rob Rio, Sugaray Rayford, Rod Piazza and many other great blues recording artists gathered at Ardent Audio Productions to record a double CD for Delta Groove artists "The Mannish Boys" (see additional session photos in sidebar).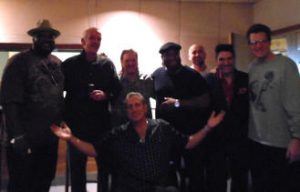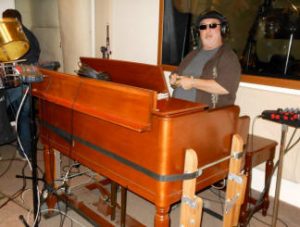 ______________________________________________________________


Capturing the best of 13 years of live performances, our 4th 'CD Shake N Bake' was recorded live at Ardent Audio Productions using the house Kawai grand piano in the main room with drums and bass, and 4 horns isolated in Studio B. We wanted a full sound with a broad stereo field and we needed to capture the live spirit of our New Orleans street sound. Rich captured every instrument perfectly. Very little editing or overdubbing, except final vocal tracks, was needed. The bass and kick are full and punchy, the drums are crisp, the horns are clear and have depth, the vocals sit on top and all 14 songs sound exactly like we wanted. From setup and recording, to mixing and mastering, Rich did it all. The sound that went down on our glass master was the sound we heard on the day we recorded. And hey, we had some great laughs in the process! We later listened to our CD on a 30 grand monitoring system and every nuance was right there. Thank you Ardent! Thank you Rich!
Porterhouse Bob December 2012
_____________________________________________________________________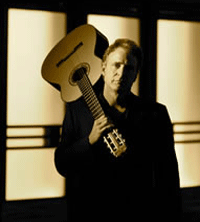 Richard Hastings:
I have worked with Rich Wenzel at Ardent Audio for many of my recording projects. Our most recent project, a fully produced CD of my cousin Tim Hardin's music, was a complex and detailed production. Rich did a masterful job of recording, mixing, mastering, and co-producing this project. I have received nothing but rave revues on the quality of the production. Rich's vast experience as a musician as well as a recording engineer definitely comes through on this production. I recommend him highly for anyone wanting to put together a top notch project!